Active Cath Male External Catheter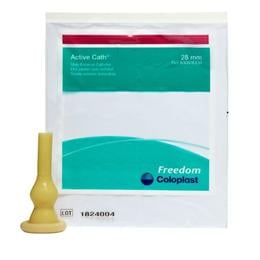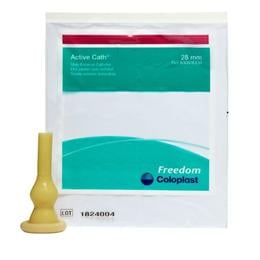 The Active Cath external catheter for men is a self-adhering, one-piece latex catheter for active men who need extended wear. It combines a comfortable shortened latex sheath with a wide, water-tight seal. It also features a reservoir bulb that View more
The Active Cath external catheter for men is a self-adhering, one-piece latex catheter for active men who need extended wear. It combines a comfortable shortened latex sheath with a wide, water-tight seal. It also features a reservoir bulb that prevents back-flow of urine.
It is available in two standard sizes:
Medium - 28mm [1.10"] diameter (red)
Large - 35mm [1.38"] diameter (gold)
and is available in Small and Intermediate sizes upon special request.